Lennox made headlines in 2022 for our continuous pursuit of innovation and long-standing history of trustworthiness. Our belief that everyone deserves perfect air is what drives us to continue to push for innovation, quality, and peace of mind for our homeowners. As we chased perfection this past year, others took notice, and this resulted in notable mentions that we would like to extend to our homeowners. We look forward to 2023 and continuing our quest to perfect air.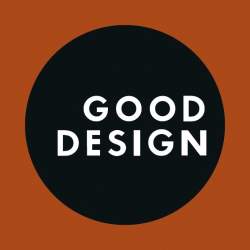 The Dave Lennox Signature® Collection SL25XPV Heat Pump Wins 2022 GOOD DESIGN Award
Lennox is thrilled to share that the Dave Lennox Signature Collection SL25XPV Heat Pump was selected as a winner for the 2022 GOOD DESIGN Award. As part of the Ultimate Comfort System™, the SL25XPV is the most precise and efficient heat pump available.
Lennox is proud to continue our legacy of industry leadership in energy efficiency and innovative climate control solutions by being recognized with a 2022 GOOD DESIGN Award in the Building Materials category. Presented by The Chicago Athenaeum: Museum of Architecture and Design and Metropolitan Arts Press Ltd., the annual awards program is the oldest and most prestigious program for design excellence worldwide.
The variable-capacity SL25XPV heat pump is nationally recognized as one of the Most Efficient ENERGY STAR® certified products for reducing greenhouse gas emissions and meeting rigorous energy efficiency levels set by the U.S. Environmental Protection Agency. The technology allows homeowners from even the coldest climates in the U.S. to take advantage of up to 58% in cost savings per year. The SL25XPV is part of the Dave Lennox Signature Collection and Lennox' Ultimate Comfort System – which combines the most efficient Lennox offerings for an unprecedented whole-home comfort system to deliver consistently clean, perfect air. More on the 2022 GOOD DESIGN Awards program can be found at www.good-designawards.com.

Lennox Ranked as One of America's Most Trustworthy Companies 2022
Lennox is excited to announce that we were named one of the top ten most trustworthy companies of 2022 in the construction space. Newsweek & Statistica deployed a survey to 50,000 U.S. residents who were asked if they believed individual companies treated their customers fairly, treated their employees fairly and would be good long-term investments. The companies included in the survey were publicly traded U.S. corporations in 22 industries with $500 million or more in annual revenues. We believe this honor further confirms our core values of integrity, respect and excellence that has been intentionally built brick by brick for over 125 years. More information about this award can be found at https://www.newsweek.com/americas-most-trustworthy-companies-2022/construction.
Lennox made headlines by being first to complete The Department of Energy Heat Pump Challenge
Lennox Industries has built a legacy of manufacturing and distributing high-performance, energy-efficient products centered on sustainability-driven innovation. And we've been doing it for over 125 years. We made headlines by being first to enter and first to complete the objectives of the U.S. Department of Energy's "Cold Climate Heat Pump Technology Challenge." In June 2022, U.S. Energy Secretary Jennifer Granholm came to Texas to personally congratulate our research and development team for the accomplishment.
Lennox looks forward to continuing our culture of innovation and an ongoing commitment to energy efficiency, as well as to producing environmentally friendly products that exceed the needs of homeowners. More information on this honor can be found here.
Warranty Your Way
According to a study conducted by Lennox, "Warranty" was the number one frustration for homeowners. When a failure occurs, the average cost of repair is 85% labor and only 15% parts, leading to unexpected costly repairs for both the homeowner and dealer. With Warranty Your Way™, Lennox is giving homeowners personalized, easy-to-understand complete coverage options.
In 2022 we launched an industry-leading limited warranty and coverage offering with customizable and complete system coverage for parts and labor, providing greater peace of mind to homeowners. Through Warranty Your Way, homeowners now have the opportunity to obtain labor coverage on eligible heating and cooling products, as well as more limited warranty and coverage options at no additional cost, putting the power of choice in the hands of homeowners.
Lennox looks forward to continuing to innovate and seek excellence on our mission to help homeowners enjoy perfect air. If you'd like to stay up to date on all the ways Lennox is making headlines, make sure you check in regularly here: https://www.lennox.com/media-room/news/.