Our Product Lines
Dave Lennox Signature® Collection
Transcend Your Air.
The Dave Lennox Signature® Collection is the ultimate in creating the ideal home. From supreme efficiency to unprecedented performance, this product family delivers incomparable comfort. For those unwilling to settle for anything less than extraordinary, there is only one option: Dave Lennox Signature Collection.
Explore the Ultimate Comfort System™
Lennox Elite&reg Series
Elevate Your Air.
Elite® takes the Lennox promise of exceptional comfort and performance to the next level. This superior product family delivers remarkable efficiency. It's time to elevate your environment. It's time for Lennox Elite®.
Lennox Merit&reg Series
Ask More from Your Air.
Welcome to the Lennox standard of excellence. Merit® Series is the introductory product line that raises the bar for heating and cooling equipment. Don't settle when it comes to the air inside your home – ask for more. Ask for Merit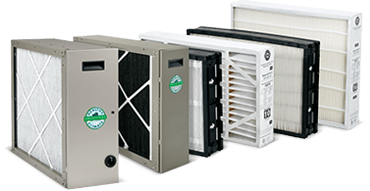 Healthy Climate® Solutions
Innovative Options for Improving Your Home's Air
The Healthy Climate® Solutions line from Lennox includes indoor air quality systems for every need, from industry-exclusive air purification to high-efficiency filtration. Designed to work with your central heating and cooling equipment, these products control and enhance indoor air quality for an improved, cleaner and more comfortable home environment.
Explore Healthy Climate Solutions