Features
Access your iComfort® thermostat from your choice of smart home systems.
Our smart thermostats effortlessly integrate with a range of smart home devices—from premium smart home systems like Control4 to popular virtual assistants like Amazon Alexa, AppleHomeKit
*
, Google Assistant, and IFTTT.

We have higher standards. Others think so, too.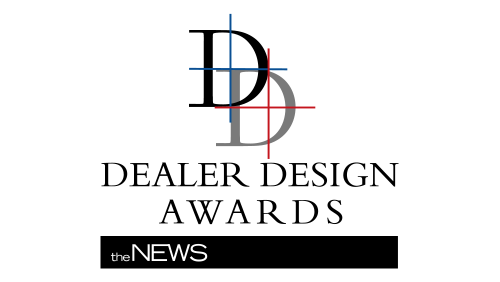 Smart energy use that keeps you comfortable
The iComfort® M30's Smart Away™ Mode uses the location services in your smartphone to detect when you're leaving, and automatically adjusts the temperature to a more energy-efficient setting. When you come home, Smart Away returns the system to its normal schedule and a more comfortable temperature.
The ideal balance of temperature and humidity
The iComfort® M30's Feels Like™ feature creates the temperature you want to feel, not just the temperature you set—much like the "Feels Like" temperature in a weather report. So when you set it to 72°F, it feels like 72°.
Convenient comfort control
Remote control of your home's environment is easy with the iComfort M30. Monitor and adjust temperatures and schedules from anywhere in the world using the iComfort App and your smartphone, tablet or other web-enabled device**. Available on the App Store and Google Play.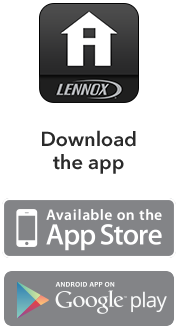 Ratings & Reviews
See what other customers are saying about
iComfort® M30 Smart Thermostat
does what it should to a point
October 05, 2022
I just had my two units installed both with the comfort M30. yes it clicks and I don't hear it after a while .And it clicks why its going threw the cycle going from 1st stage then 2nd stage depends on how you have it set up .wait 10 min or 20 min for a example the off set of the 2nd stage I have mine set a 1.5 run in low most of the time no issues with that. just seems like it short cycles like all the other reviews off at 8.30 pm back on at 8.45 pm then off at 8.49 .its not hot outside so I can't really give it a real test .the m30 were part of the install only had my units 3 weeks only and my elect bill went down .I only had a few days were to got up to the 90.s.as for as the wifi its connect to my home ok and hasn't drop off yet but the online threw my phone works most of the time could use some updating.there are some setting that can be changed to help in the set up but you can change a setting and will make some things not work . I do have my HVAC so it try to check things out .overall I had good luck with the m30 only time will tell if it fails

Yes, I recommend this product.
fs97
texas
Age: Over 65`
Gender: Male
Reason for Replacement: New home purchase
only lennox
November 18, 2020
First, I can't comment on how this works with a lennox air conditioner and furnace. I'm sure that is how it is meant to be used but our guy put in a lennox air conditioner and we already had a furnace of a different brand. the M30 does not work with our furnace. It resets constantly and is sometimes completely dead with no response at all. Our installer is on the way out to replace it with a cheap basic version. The air conditioner is fine...but the same way you don't expect your samsung and iphones to play nice...this won't work with a competitor brand.
Additional feature suggestion
August 29, 2020
I am fully satisfied with this thermostat but I would like to make a suggestion: this thermostat has allready a programmable setting to protect the compressor about short restarting time (> 5 min.) I suggest that a new setting be added to desable the cooling mode when the outside temperature drops below 55°. According to trustable literature, operating an A/C or heat pump in cool mode at low outside temperature leads to premature failure of the compressor.

Yes, I recommend this product.
Virevent
Montreal, Canada
Age: Over 65`
Gender: Male
Get answers from a Lennox® Dealer.
It's easy to find an expert Lennox Dealer who can help you make the most of your HVAC system.
View Now
*

Apple HomeKit not supported by iComfort M30

**

Only when paired with Lennox premium equipment. See your Lennox dealer for details.
Energy Star
Proper sizing and installation of equipment is critical to achieve optimal performance. Split system air conditioners and heat pumps (excluding ductless systems) must be matched with appropriate coil components to meet ENERGY STAR criteria. Ask your contractor for details or visit www.energystar.gov.