---
Perfectly Flexible Financing
With available Lennox financing options, you have more purchasing power than ever before. Take advantage and get the innovation, efficiency, and all-encompassing comfort of Lennox on a plan that easily works within your budget.
Why should you finance?
Variety of financing options tailored to fit your needs
Many custom options available for most levels of credit
In most cases, credit applications are reviewed and approved in just seconds
How do you get started?
For U.S. residents, your Lennox® Dealer can help you apply for financing in one of several ways:
Over the phone
Through the financing application website
Via the safe, secure mobile app on your Lennox Dealer's smartphone or tablet
For Canadian residents, your Lennox Dealer can assist you in applying through Financeit to view options and get approved in seconds.
Find Your Dealer To Get Started Today
---
Maximize Savings with Tax Credits, Rebates, and Promotions
If you're thinking of purchasing a new heating and cooling system, not only is it important to consider your financing options, but also tax credits that are available to you. The US government offers tax credits for central cooling systems with a SEER (Seasonal Energy Efficiency Ratio) of 16 or higher.
Additionally, you can realize even more savings through utility rebates, product rebates, and even seasonal Lennox promotions.
Learn More About Tax Credits

Learn More About Utility Rebates

Learn More About Product Rebates
---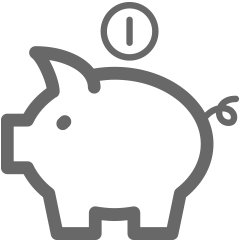 Find a participating Lennox Dealer
Look for the "Financing Available" icon on our Find a Dealer page. This indicates individual dealers offering financing opportunities.
---
FAQs
Can I afford a new air conditioner or furnace?
Every household is different, but with Lennox HVAC financing options, local rebates and the energy saving technologies Lennox offers in our latest heating and air conditioning products, a new HVAC system may actually save you money over time.
Do I have to have perfect credit to get HVAC financing?
Not at all! Lennox financing offers plans for all credit levels. For details on special offers you may qualify for, talk to your Lennox Dealer.
How do I apply for Lennox special financing offers?
You can apply yourself online and over the phone. You can also ask your qualifying Lennox Dealer to provide you with the latest financing options and guide you through the application process.
Who is eligible for Lennox Special Financing offers?
Lennox promotional financing offers are available only through Lennox qualifying dealers to eligible homeowners with approved credit in the United States and Canada.
How long is the Lennox financing offer available for?
Various offers are available throughout the year. Talk to your Lennox Dealer for the latest offer dates or see below for full financing offer details.