«

All

air-purification
PureAir
Air Purification System
Cleans the air in your home better than any other single system you can buy
Features
We have higher standards. Others think so, too.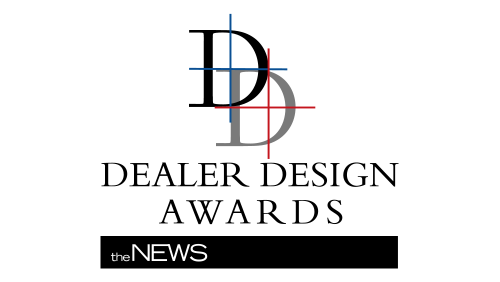 ONE SOLUTION FOR THE WHOLE HOME AND EVERYONE IN IT
Single-area air cleaners may help the air in one room, but they don't address pollutants that can circulate throughout your entire home. PureAir™ is a whole-home solution that means cleaner air in every room. And every breath.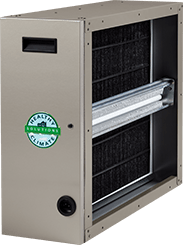 The single solution for everything in your air.
Many air cleaning systems filter out particles. Some combat germs, and some fight odors. But only the PureAir™ Air Purification System addresses all three types of indoor air pollutants.
Airborne Particles
Germs and Bacteria
Chemical Odors and Vapors
Airborne particles
You can't see them. But you don't want to breathe them. PureAir™ filters out more than 95% particles down to .3 micron. **
Germs and Bacteria
If they make it into circulation, they can make you sick. PureAir™ combats 90% of germs and bacteria down to .01 micron.***
Chemical odors and vapors
Unpleasant smells can have unpleasant effects. PureAir™ removes household odors and chemical vapors from sources like pets, cleaning products and cooking appliances.
PureAir™ means more for your family. And Less.
Reduces Ozone Many other air cleaning solutions generate ozone, a known lung irritant. PureAir™ doesn't generate any ozone. In fact, its carbon filtration actually reduces ozone generated by other sources in your home.†
Energy Smart PureAir™ provides highly effective air filtration without using much electricity. It's a smart solution for preserving the quality of the air in your home. And it's a smart solution for your utility bills.
Odor Filtration Unpleasant odors don't just irritate your nose, they can be bad for your health in general. PureAir™ breaks down chemical smells and vapors, rendering them odorless and harmless.
Ratings & Reviews
See what other customers are saying about
PureAir Air Purification System
Filtered out smoke
November 29, 2020
We live in Southern Oregon, only 4 miles from the wildfires that broke out last September. The smoke outside was the thickest I have ever seen. We could not smell any smoke inside the house, due to this air purifier. It was amazing. You could go to stores and smell. the smoke inside, but not in our house.

Yes, I recommend this product.
apst
Oregon
Age: 55 - 65
Gender: Female
Reason for Replacement: Planned
Excellent Investment for Asthma & Allergy Sufferer
September 09, 2020
I have had this system in my home for about 5 or 6 years now. It's been an excellent investment. It used to be that my asthma and allergies got worse when I got home at the end of the day, now my breathing improves at home. It's especially useful to have now that we have seemingly annual smoke problems from wildfires in California where we live.

Yes, I recommend this product.
darstem
Fresno, CA
Age: 35 to 44
Gender: Male
Lennox Pure Air S
February 11, 2019
I bought this and got it installed in Dec 2018 to supplement my high efficiency Lennox furnace. I didnt see much difference yet and my Lennox s30 ultra thermostat still mentions that the life remaining is 100%. I was told the life is 1 yr and so technically it should be less than 100%. The dust in my house has reduced but not to a great extent. So I am still wondering if it was worth investing....
Get answers from a Lennox® Dealer.
It's easy to find an expert Lennox Dealer who can help you make the most of your HVAC system.
View Now
*

Not intended for actual hospital use. Based on Application Guidelines, Table 1, ASHRAE Application Handbook, 2011. When used properly with other best practices recommended by CDC and others, filtration can be part of a plan to reduce the potential for airborne transmission of COVID-19 indoors. Removal efficiency based on third party testing results using MS-2 bacteriophage (ATCC 15597-B1). Bacteria representative of virus-sized particles like SARS-CoV-2, the virus that causes COVID-19. November 2020. Based on ozone removal testing conducted by third party testing results. May 2018. Based on competitive benchmarking of MERV 16 filters, Healthy Climate® filters have the lowest air flow restriction. Greater restriction of air flow creates a greater load on an HVAC unit's fan motor, increasing energy consumption.

**

Based on laboratory and field studies.

***

One micron equals approximately 1/25,000 of an inch.
Hg-LAMP CONTAINS MERCURY
Manage in Accord with Disposal Laws. See www.lamprecycle.org or call 1-800-9LENNOX (1-800-953-6669).