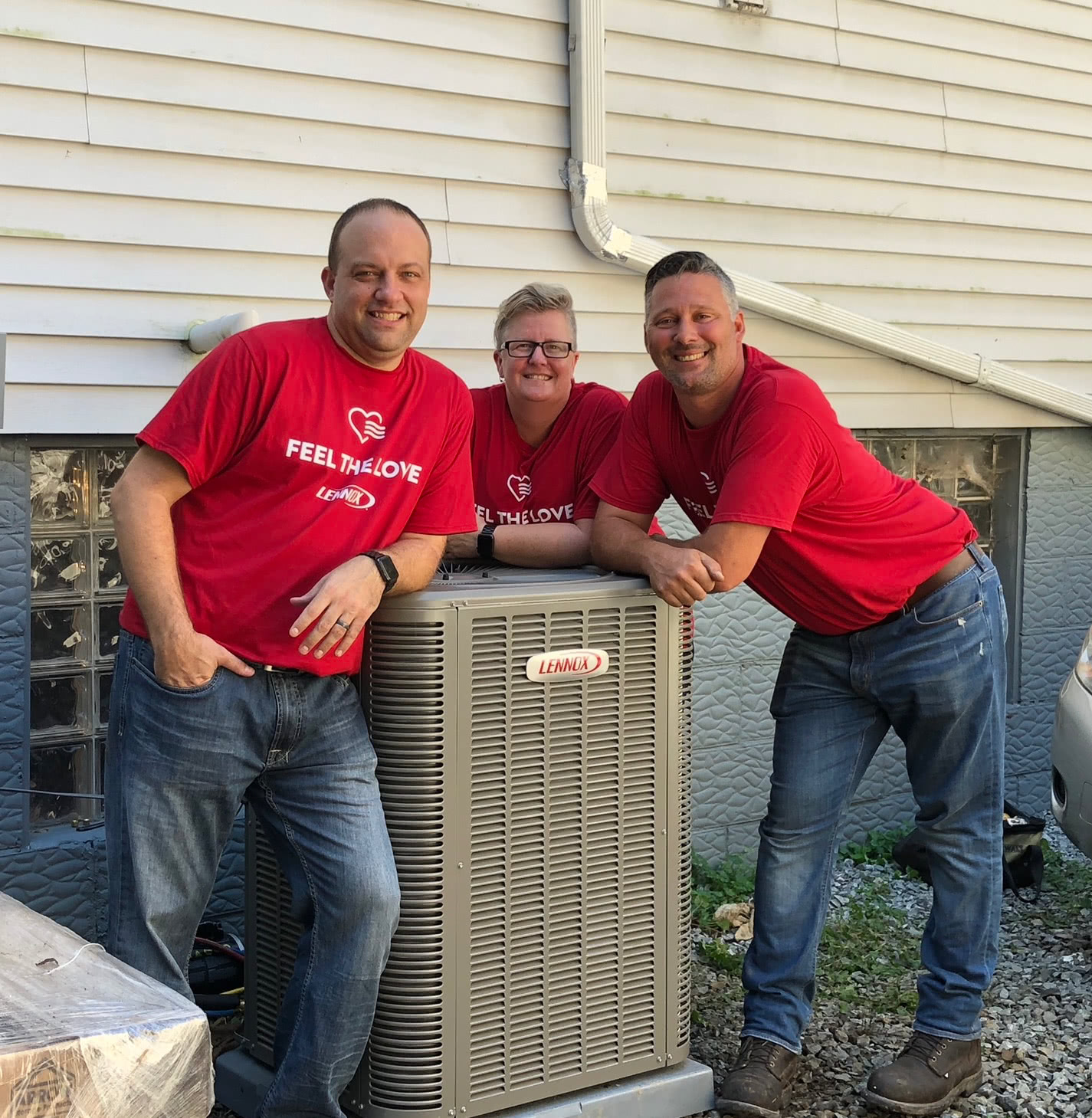 We are delighted to announce that Lennox recently received two awards for its national corporate social responsibility program, Feel The Love™. Lennox' Feel The Love program invites individuals and local organizations across the country to nominate deserving families or individuals in their communities to receive heating or cooling equipment, as well as installation, at no cost, and we are pleased it was recognized on both a national and local scale.
The American Business Awards recognized Feel The Love nationally with a Silver Stevie Award for Corporate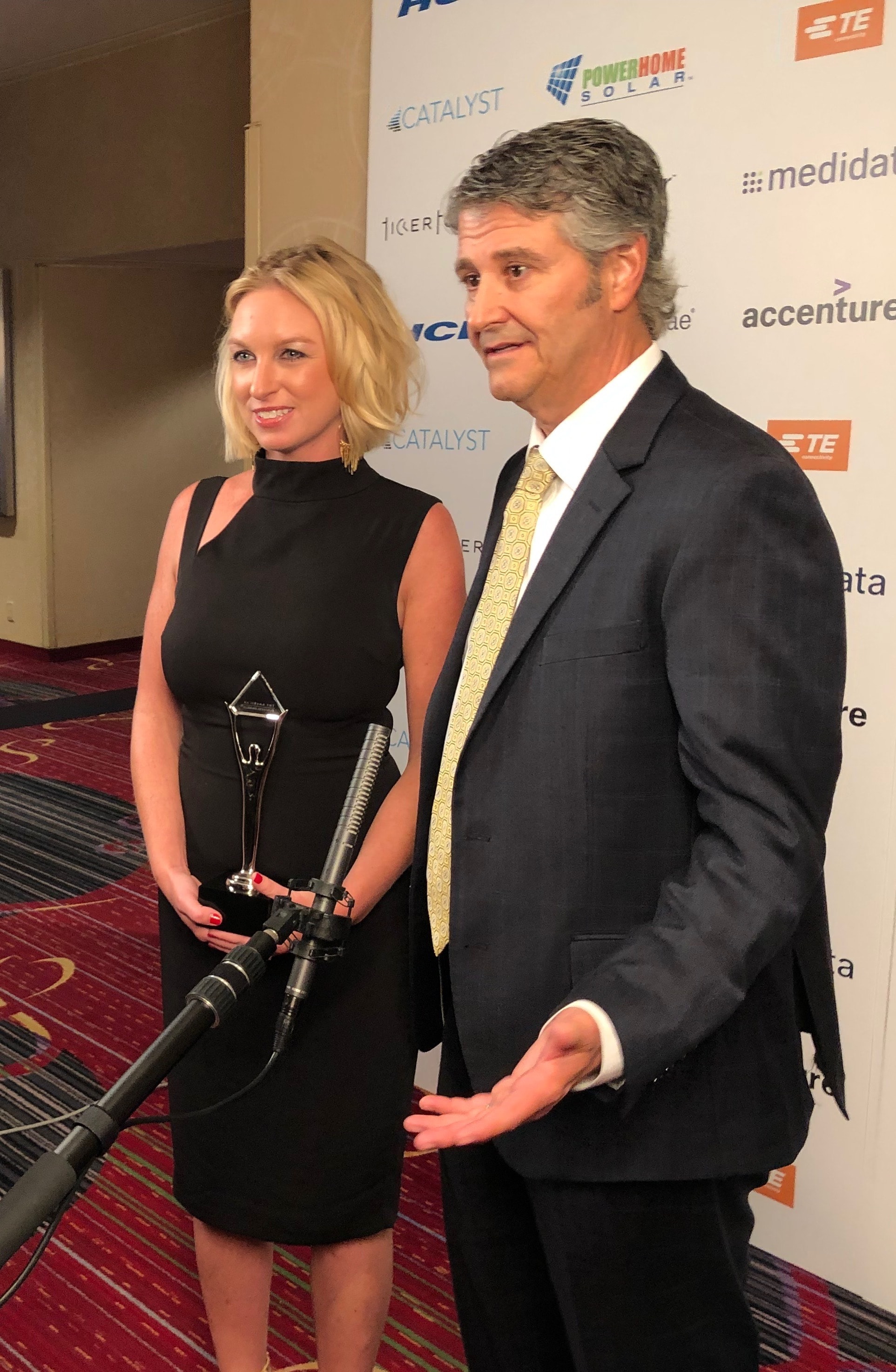 Social Responsibility Program of the Year. The award recognizes organizations' contributions to society.
In its 17th year, the American Business Awards are the country's premier business awards program. More than 3,800 nominations from organizations of all sizes and in virtually every industry were submitted this year for consideration in a wide range of categories, including Executive of the Year, Best New Product or Service of the Year, Marketing Campaign of the Year, Live Event of the Year and App of the Year, among others.
Feel The Love, currently in its 10th year, received high praise from award judges. One judge called the program, "A very noble and 'warm' gesture for making lives comfortable during the winters for deserving households and communities."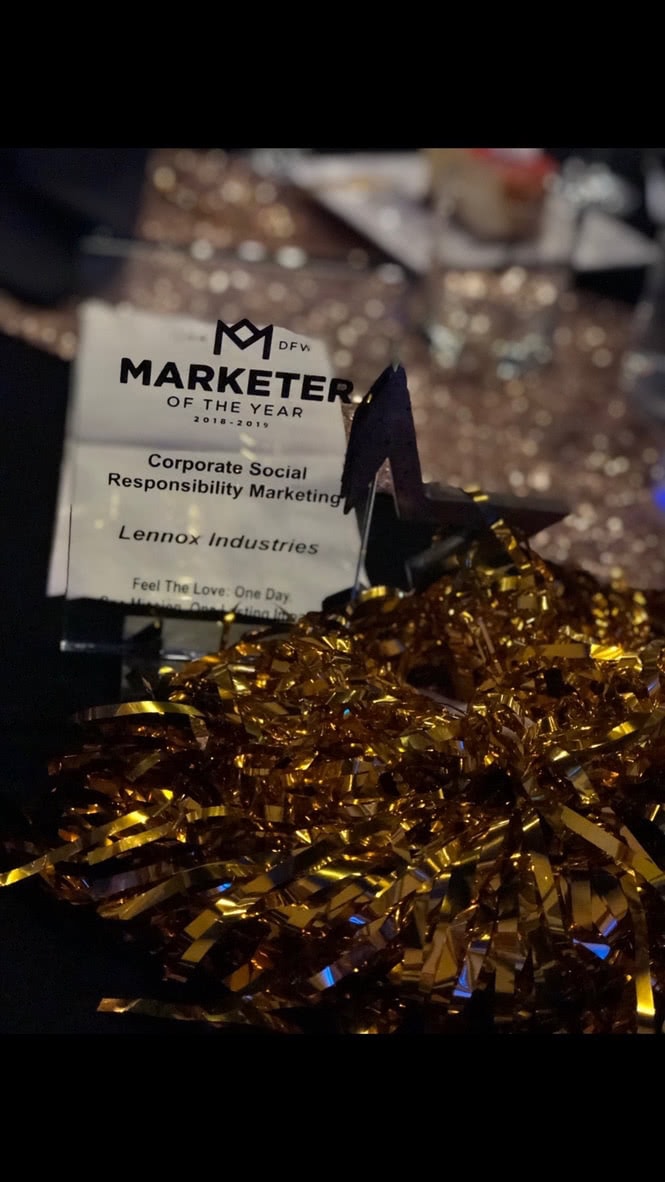 Earlier this month, the American Marketing Association's Dallas/Fort Worth Chapter honored Lennox' Feel The Love program as best in category for Corporate Social Responsibility Marketing. The award honors exceptional corporate social responsibility marketing performances by companies, organizations and agencies in the Metroplex. The DFW Chapter of the AMA is the number one resource for marketing professionals and students in Metroplex and is the largest professional marketing group in North Texas with over 600 members.
On October 5 and 6, Feel The Love Weekend, Lennox dealers from the U.S. and Canada will install the high-efficiency equipment in the selected candidates' homes. Lennox has helped over 1,000 families throughout the past decade, and has more than 300 planned installations for the 2019 program. To nominate a member of your community, visit FeelTheLove.com. Lennox is accepting nominations today through August 31, 2019.